Welcome to the Team, Rick!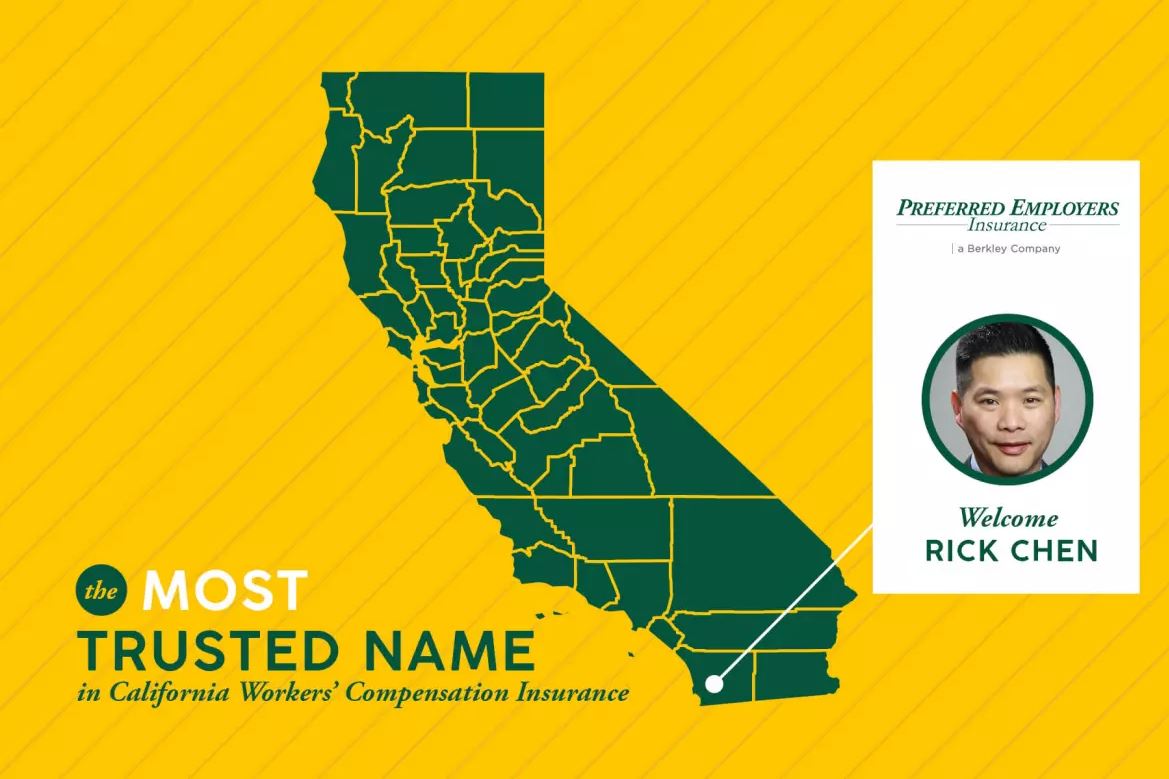 Preferred Employers Insurance welcomes industry veteran, Rick Chen, to the company as Regional Sales & Distribution Manager in northern California.
Rick brings to Preferred over 17 years of successful workers compensation insurance sales, broker development and broker relationship experience from northern California. As the company's Regional Sales & Distribution Manager, Rick will be responsible for achieving producer sales objectives, client retention goals and growing sales volume profitably. He will also focus on further developing the Preferred company brand in the areas of Programs and Middle Market segment with key broker partners.
Commenting on the appointment, Steve Gallacher, President of Preferred Employers Insurance, said, "We are pleased to have Rick join our team. Preferred offers California business owners of all sizes a comprehensive portfolio of workers compensation insurance services centered around clients' actual workplace safety and claims management needs. Rick's deep experience with our select group of insurance producers will go a long way towards contributing to our company's success in the northern part of the state."
Want to read more? Check out our press release here.
Back to Blog Homepage