Why Remote Workers Still Need Workers Compensation Insurance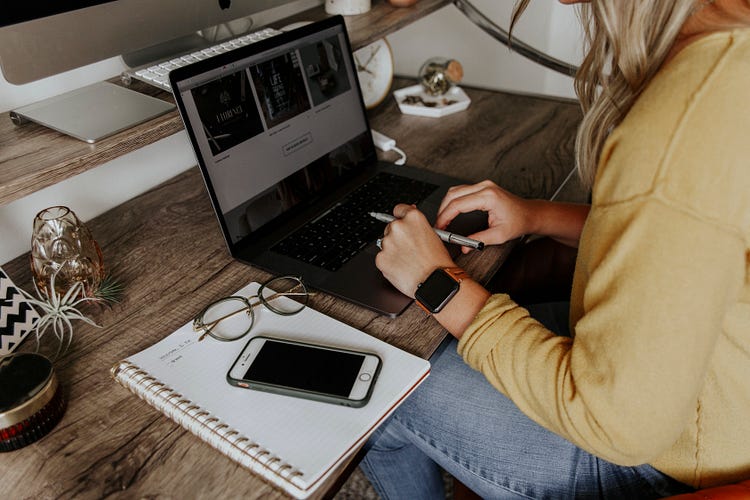 Telecommuters are prone to the same types of injuries on-site employees may encounter while at the office. The key to staying safe while working from home is being mindful of ergonomics.
Ergonomics is administering the arrangement of objects for improved and safer interaction. Utilizing proper ergonomics has many benefits, such as higher productivity and improved employee engagement.
How ergonomic is your home office space? Telecommuters can ask themselves the following:
Are my shoulders relaxed?
Is my lower back supported?
Is my head level while typing?
Are my wrists straight?
Are my feet properly supported on the ground?
In addition to ergonomics, remote workers should take note of their physical surroundings. This may help avoid slips, trips or falls while working from home.
Lastly, contractors may not be covered in your workers compensation insurance policy. Contact your broker or carrier to learn more.
Photo by Christina @ wocintechchat.com on Unsplash
As customers of Preferred Employers Insurance, a Berkley company, policyholders have access to potential additions to their coverage through other providers within the Berkley brand. Certain contractors, for example, may be insured for workers compensation when additional coverage is purchased through Berkley A&H. Contact the Marketing Team at Preferred Employers Insurance to learn more about this added benefit.
Products and services are provided by one or more insurance company subsidiaries of W. R. Berkley Corporation. Not all products and services are available in every jurisdiction, and the precise coverage afforded by any insurer is subject to the actual terms and conditions of the policies as issued.
SOURCES:
https://www.workcompsimplified.com/what-happens-if-i-am-injured-while-working-at-home-in-california/
https://pe.gatech.edu/blog/future-of-work/workplace-safety-for-remote-workers
https://ergo-plus.com/ergonomics-definition-domains-applications/#physical
https://www.merriam-webster.com/dictionary/ergonomics
Back to Blog Homepage